I am better at lists…so here are ten things about me!
1. I am a magazine junkie. I have an app on my iPad that loads 17 magazines a month. I am also an avid TED Talks listener and non-fiction reader…I have to keep the balance so my brain doesn't shrivel up.
2. I believe it is so important to empower young women to pursue their dreams, get an education and be independent thinkers. Being beautiful comes from within and is just the icing on the cake.
3. I am obsessed with lip gloss. Especially pink. And Sephora. And lipstick. And shoes. And Nordstroms. And shopping…
4. I am also obsessed with Caribou Coffee…medium extra hot latte no froth. Caribou Coffee is the reason I live in Minnesota so I depend on them to keep me warm and awake.
5. I could not live without my girlfriends, girls night out, girls weekends and girl talk. All of it. It keeps me sane.
6. Shooting senior girls is my absolute favorite! From the location hunting, the styling, hair and makeup, the session and processing the images…it is an absolute thrill to me to create something that makes a young girl feel amazing about herself! I really, truly enjoy every minute of it and it's important to me that you do too.
7. I am the mother of 3 boys; Clayton, Trevor & Joshua. My hubby and I are proud of them everyday.
8. I have a Masters Degree in Nursing and am a Nurse Practitioner in Women's Health and Family Medicine by day.
9. I am very afraid of heights. Like my legs turn to jello and I feel shaky and nervous.
10. I LOVE hot and spicy. Like sweat on your upper lip spicy. Pasta sauce, chocolate, coffee, smoothies, etc. Anything can be improved with crushed red or cayenne pepper.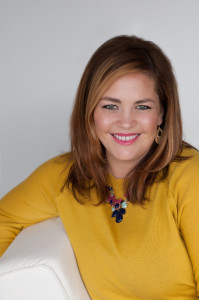 Pin thisimage